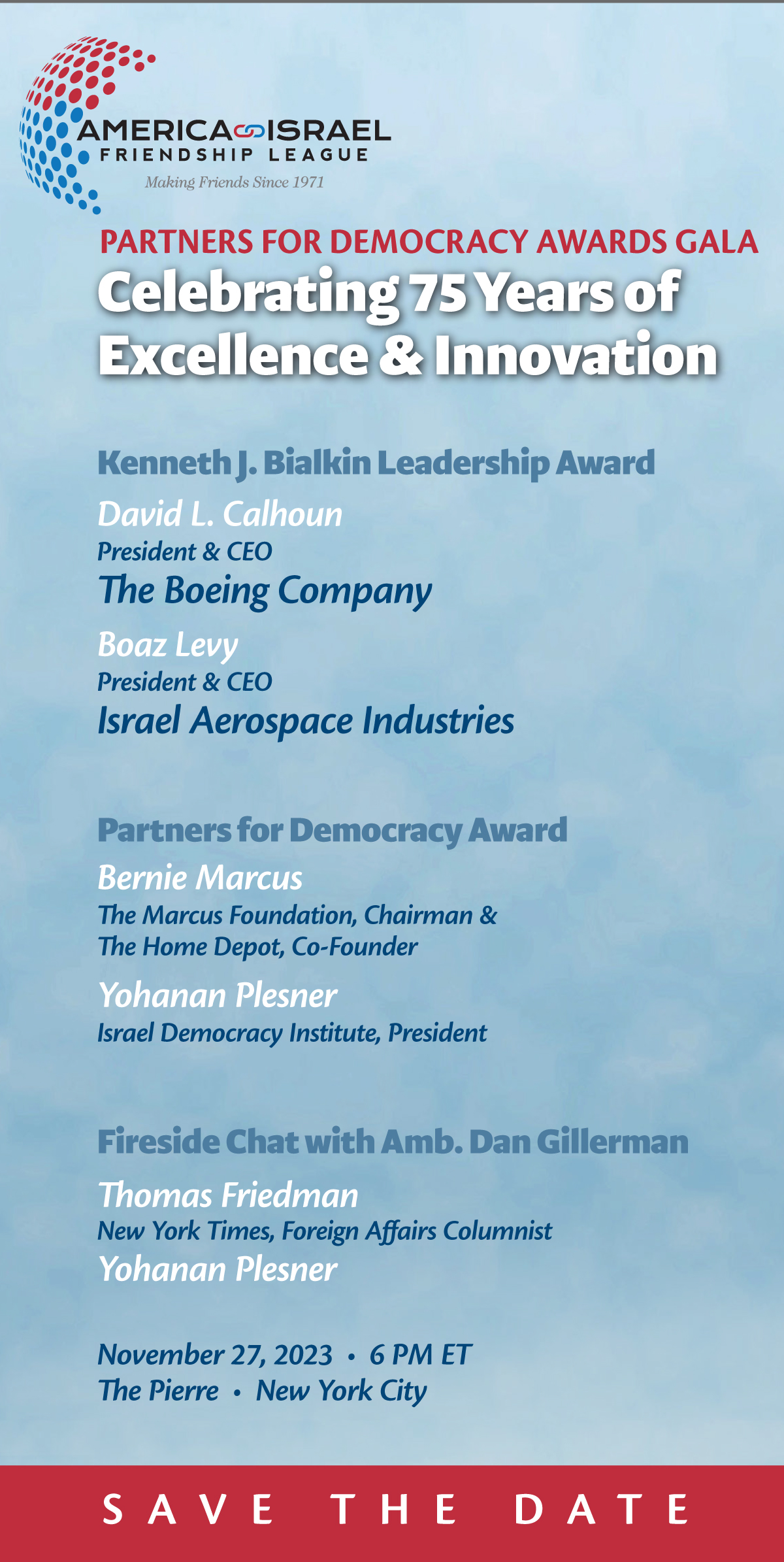 Partners For Democracy Awards Gala
America-Israel Friendship League's Annual Partners for Democracy Awards Gala celebrates and honors distinguished individuals and organizations who have meaningfully supported the ongoing friendship between the United States and Israel. The awards bestowed each year speak to the successful efforts to cultivate and strengthen the relationships, bonds and mutual respect that are shared by the people of both countries and recognizes people and institutions at the forefront of business and politics whose leadership and pioneering spirit have helped promote commercial activity between the United States and Israel.
This year we are proud to honor the following leaders who represent the spirit of our ongoing message.
Kenneth J. Bialkin Award will be presented to:
David L. Calhoun, President & CEO, The Boeing Company
Boaz Levy, President & CEO, Israel Aerospace Industries
Partners for Democracy Award will be presented to:
Bernie Marcus, Chairman, The Marcus Foundation and Co-Founder, The Home Depot
Yohanan Plesner, President, Israel Democracy Institute
We are also honored to have Ambassador Dan Gillerman moderate a Fireside Chat between Thomas Friedman, New York Times Foreign Affairs Columnist and Yohanan Plesner.