Youth Exchange platforms
Youth Ambassador Student Exchange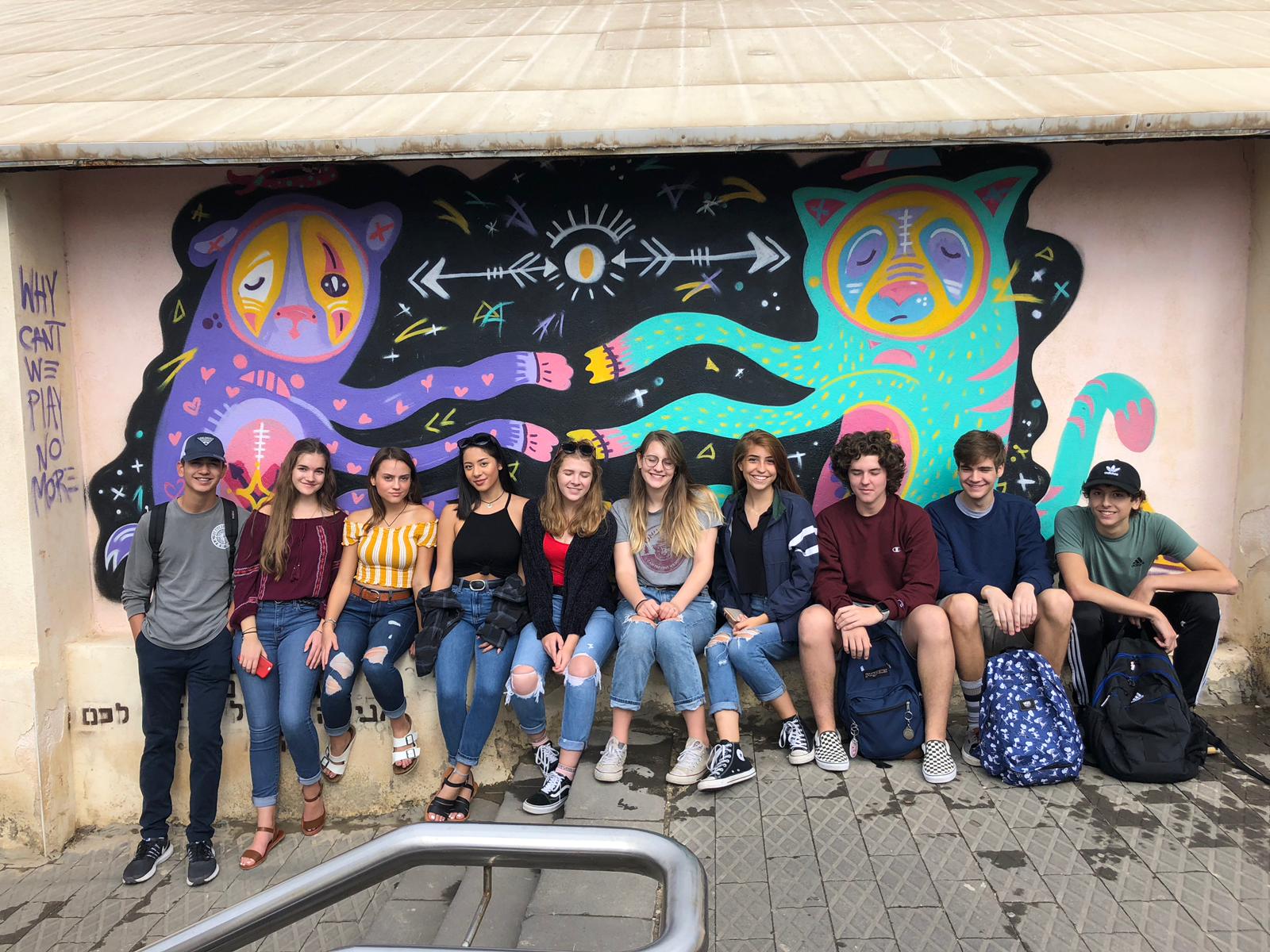 AIFL's founding partners in Youth Ambassador Student Exchange (YASE) were the Council for Great City Schools and the Public Council for the Exchange of Youth and Young Adults, which later became the Israel Youth Exchange Council (IYEC) and is now the Israel Youth Exchange Authority (IYEA). YASE's recent partners have been the Association for Supervision and Curriculum Development and the American Association of School Administrators in the United States.
Program Overview
Thousands of 10th and 11th grade primarily non-Jewish American students and Israeli (Jewish and Arab) students have been involved in this month-long exchange program. While chaperoned, the students gain the experience of living in each other's country and homes. Since YASE takes place while the high schools are still in session, students also attend school with their hosts in their respective countries.
Each program is conducted around a current international theme. The program begins with the arrival of Israeli youth ambassadors and their chaperones in the U.S., where they reside with host families for a week in select participating cities. All host families are carefully vetted using private companies and/or software to run background checks. The youth ambassadors attend school with their host students and are able to experience everyday American life. Each host city provides an agenda for the students' activities during their home hospitality program, with host families planning family activities to engage them as well.
Upon completing their home hospitality program, the Israeli and American youth ambassadors meet in Washington, D.C. and New York, where they participate in workshops and seminars to increase their appreciation for diversity and tolerance and enhance their awareness of international affairs. The youth ambassadors actively participate in the program, making presentations and leading discussions about their countries and home cities relevant to the programmatic theme. Prior to embarking on their YASE experience, the students are asked to prepare group presentations that allow them to become acquainted with the other members of their delegation and build a sense of camaraderie.
Students visit cultural sites and are invited to briefings at the United Nations, the 9/11 Memorial, the Statue of Liberty and Ellis Island. Following their stay in New York, the youth ambassadors depart for Israel, where the American youth ambassadors enjoy a week of home hospitality and engage in workshops, seminars and site visits in Jerusalem and Tel Aviv as part of the cultural program prepared by the Israel Youth Exchange Authority.
Program Outline
Israeli Youth Ambassadors arrive in the U.S. for their home hospitality program in their host city

American and Israeli Youth Ambassador Delegations meet in Washington, D.C. for workshops and seminars

American and Israeli Youth Ambassador Delegations travel to New York for workshops and seminars

American Youth Ambassadors travel to Israel for cultural and educational and tours of Jerusalem and Tel Aviv

American Youth Ambassadors participate in their home hospitality program in their host city

American Youth Ambassadors return to the U.S.
Follow-Up Activities
Local orientation programs for new Youth Ambassador participants

Promoting the program through presentations to local civic groups, interviews and AIFL public relations events, receptions and other program activities throughout the year

Classroom presentations of YASE experience back home in schools, clubs and places of worship

Volunteering for AIFL local chapters and/or support groups

Keeping in touch with other YASE alumni through Facebook and the alumni section of AIFL's website

Planned annual Youth Ambassador reunions and activities in cities across the U.S.
See the Experience!
Our 2015 Youth Ambassador Student Exchange video can give you a taste of what to expect.